Are you worried about experimenting with two dishes but ending up with the wrong combination? The anxiety might double up while serving guests.
As far as tuna salad is concerned, people generally serve it as a standalone dish. But if you have to create a platter for your family and friends, you will require strong side dishes. For example, our preferred options are simple green salads, fruit salads, potato salads, pasta salads, etc. 
If you want more options at your disposal, the following article should be kept in your back pocket as we shall indulge in the 16 best tuna salad side dishes to create a delicious spread of dishes.
1. Traditional Coleslaw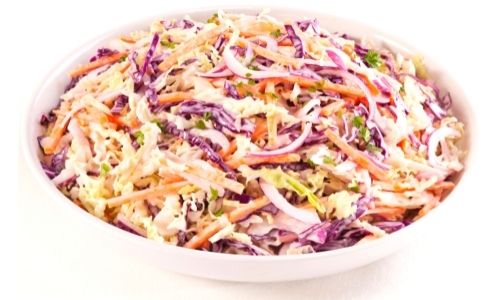 Tuna salad is often served on mixed greens or a handful of lettuce. However, coleslaw makes for a delicious and crunchy addition. Try adding grapes or dried cranberries to the coleslaw mix for a bit of sweetness.
2. Fruit Salad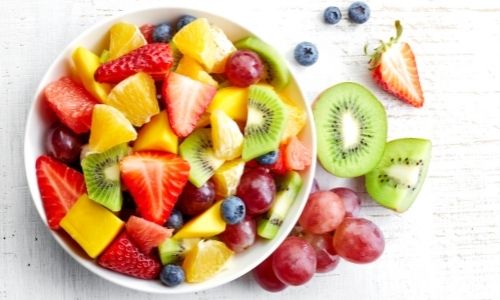 Fruit salad is a refreshing addition to any meal, and it pairs well with the flavors in tuna salad. Mix some chopped fruits such as apples, grapes, and oranges for a light and healthy option. For a bit more sweetness, add in a can of mandarin oranges.
3. Potato Salad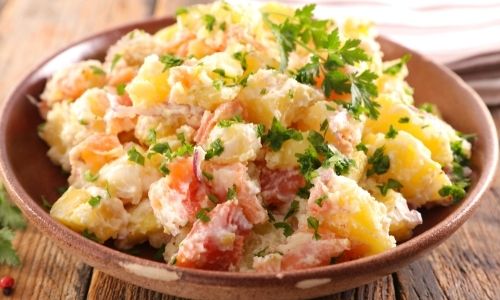 Potato salad is a star side dish that can be consumed with tuna salad. There are many different ways to make potato salad, so feel free to experiment with your favorite ingredients. For a twist on the classic potato salad, try adding in some diced apples or chopped celery.
4. Pasta Salad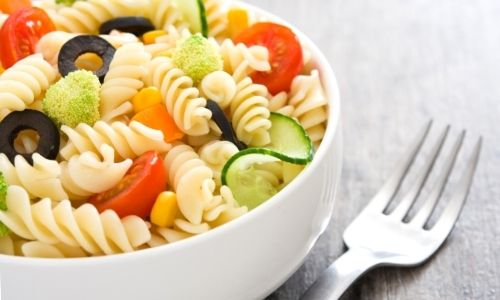 Pasta salad is another excellent option for a side dish. You can make it with any pasta, but rotini or shells work well. For a bit of color and flavor, add in some finely chopped vegetables such as tomatoes. Try adding in some cooked chicken or crumbled bacon if you want a heartier dish.
5. Corn on the Cob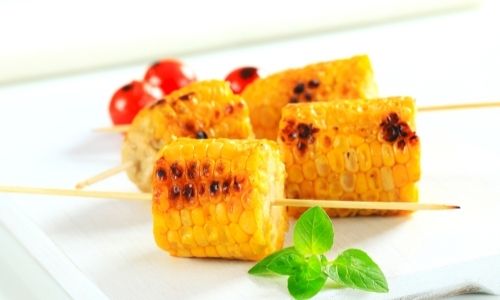 Corn on the cob is the perfect dish for the summertime that goes wonderfully with tuna salad. The sweetness of the corn pairs perfectly with the meaty and creamy flavors in tuna salad. Try adding some butter, salt, and pepper to the corn and serve it to your family and friends for an extra bit of punch.
6. Baked Beans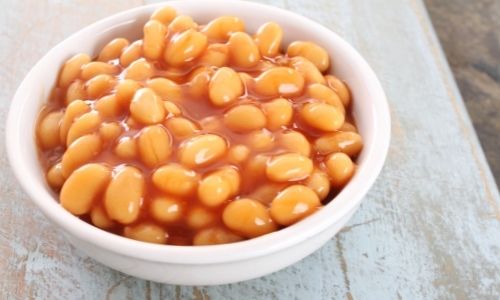 There is hardly anything that beats well-cooked and seasoned baked beans when it comes to side dishes. Baked beans can help to make a meal more filling. They also mingle with the creamy taste in tuna salad. For sweetness, try adding some brown sugar or honey to the baked beans. If you want to spice it up, try adding in some diced jalapeños or chopped onions.
7. Baked Potato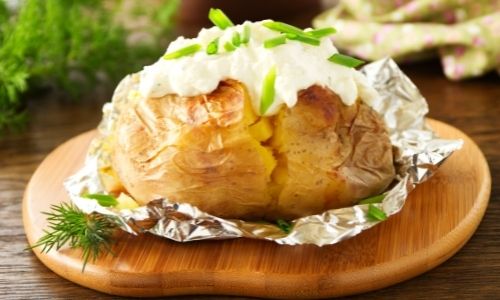 A baked potato is an excellent option if you are looking for something hearty to eat with your tuna salad. Toppings such as sour cream, cheese, and chives can be added to the potato salad to create a delicious, filling meal. They are the perfect way to add a little bit of crunch to your tuna salad.
8. Green Salad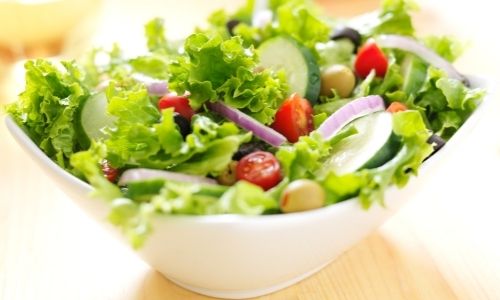 The heartiness of green salad complements the juiciness of tuna salad. Add more color and flavor to this meal by adding some chopped vegetables such as tomatoes, cucumbers, or carrots. If you like sweetness in this dish, try adding dried cranberries.
9. Three Bean Salad
Healthy and flavorful, three-bean salad makes a great companion to tuna salad. Many types of beans are used to make this dish, including kidney beans, black beans, and green beans. Add some chopped tomatoes or onions to the mixture for sweetness. Try adding some chopped celery for a bit of crunch.
10. Fried Chicken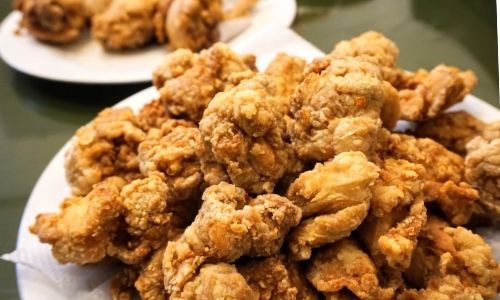 Fried chicken is a delicious and hearty option for a side dish. Tuna salad tastes excellent when served with chicken. The fried chicken would benefit from crunching from chopped nuts or croutons. Add some honey or diced pineapple if you want something sweet to go with your fried chicken and tuna salad.
11. Mashed Potatoes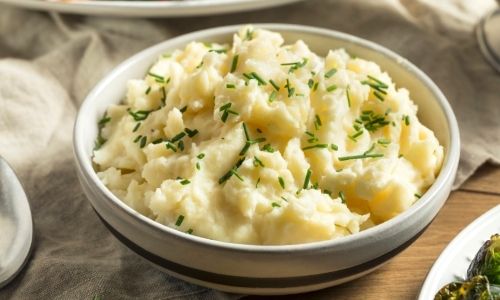 Mashed potatoes are an appetizing side dish that goes well with tuna salad. You can make it with various other ingredients, including milk, butter, and sour cream. To add a bit of flavor, you can add some shredded cheese or chopped onions. If you want to add a bit of sweetness, you can sprinkle some honey on top of diced apples.
12. Macaroni and Cheese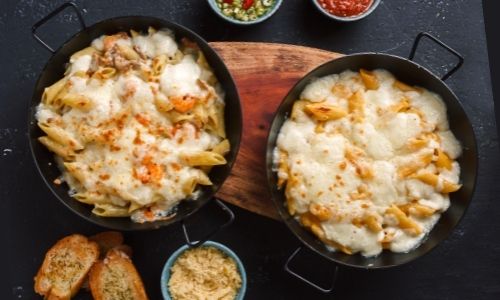 Macaroni and cheese make for a creamy side dish that complements tuna salad nicely. It's prepared with several distinct kinds of cheese, including Parmesan and Mozzarella. Add some chopped onions or diced tomatoes for extra flavor. For added sweetness, try adding honey or raisins instead.
13. Biscuits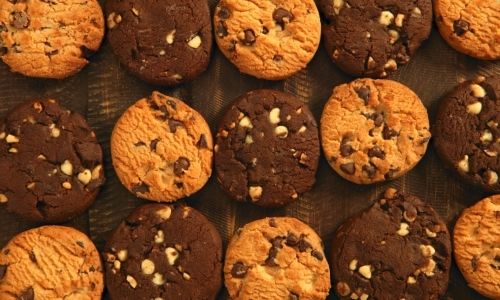 Biscuits are a delicious and fluffy option for a side dish. They pair well with the flavors in tuna salad. If you want, you can add some sweetness by adding some honey or diced apples to the biscuits. Make it crunchy by adding some chopped nuts or croutons to the biscuits.
14. Tomato Soup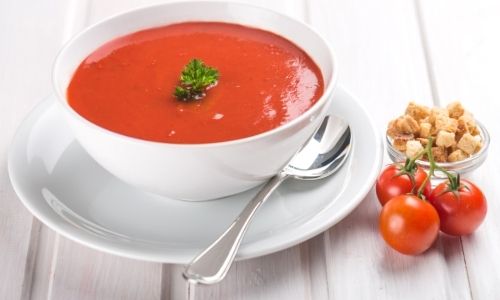 Who doesn't love a bowl of hot soup on a cold day? This all-time favorite is deceptively easy to
make. Simmer chopped tomatoes, onion, and garlic in chicken or vegetable broth until you're satisfied with how they're cooked. Season with some pepper, dried herbs, and salt as desired. Serve with tuna salad for a complete meal!
15. Rice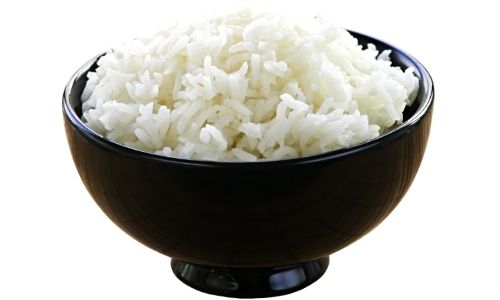 Rice is a versatile and affordable option for a side dish. It pairs well with the flavors in tuna salad. Add some more flavor by adding some chopped onions or garlic. For sweetness, try adding in some honey or diced pineapple. To level up the dish, add some crunch with chopped nuts or croutons.
16. Onion Rings
Onion rings are a simple yet delectable side dish that goes well with anything. They are crispy and Fried, making them the perfect pair to the tasty and juicy tuna salad.
FAQs
Why Consider Serving Side Dishes for Tuna Salad?
While tuna salad is a delicious meal option, it can be rather bland when eaten alone. For this reason sides frequently accompany it at restaurants. Side dishes add flavor and texture to meals, but they can also enhance their overall weight and satiety.
What to serve with a Classic Tuna Melt?
A classic tuna melt sandwich is made with tuna salad and cheese, then grilled or broiled. The most popular way to eat a tuna melt is on top of white bread, but other types of bread, such as rye or whole wheat, can also be used.
How many days can you eat Leftover Tuna Salad?
If you have a huge quantity of leftover tuna salad, you can store it in the refrigerator for 3-5 days. It is best to store it in an airtight container to retain the freshness and taste.
Conclusion
Now that we've talked about all of the different things you can serve with tuna salad, it's time for you to choose your favorite. Do you want something light and refreshing or hearty and filling? Let me know in the comments below what you plan on serving with your tuna salad, and don't forget to share a picture once you've made it!
Milburn Adler is a food enthusiast and connoisseur of wine. His area of expertise is food fusions and gourmet foods. He lives to experiment with new recipes every day and spends most of his day looking for fresh and exotic fruits and vegetables.